HAD & CO are an award winning company with offices throughout the UK, we are the leading providers of UK Property Inspection Reports for UK Settlement, Spouse, Marriage, Fiancée and Partner Visa Applications. Our fully qualified surveyors (all qualifications and registration numbers included on the certificate) have a duty under the Housing Act 2004 to take action in respect of Category 1 hazards and we may take action in respect of Category 2 hazards which can include any of the following:
Fire Safety
Health and Safety
Overcrowding
Electrical Hazards
Excess Cold
Personal Hygiene, Sanitation & Drainage
Excess Heat
Crowding & Space
Water supply
Hot surfaces
Entry by Intruders
Falls associated with baths/showers
Collision & Entrapment
Lighting
Falls on the level
Noise
Falls associated with steps & stairs
Position & Operability of amenities
Domestic Hygiene, Pests & Refuse
Falls between levels
At the time of inspection the surveyor will ask you to fill out our forms and take your email address, the next working day we send you a text copy via email, so you can have a read through and confirm everything is OK and we then post the hard copy via first class Royal Mail post. We will provide a Pdf copy if requested. Evening and weekend appointments are available.
We carry out on average 15 inspections per week and have a 100% pass rate, our clients include:
Local Authorities
Solicitors
Individuals
Housing associations
Educational centres
Or offices are open Monday-Friday 9:30-4:30pm, feel free to contact us on: 01282 451428 our of office hours call: 07786 391688
Please note that reports provided by Estate Agents are NOT acceptable and must be from an approved person.
Further Information & Quote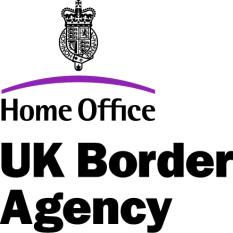 The documents we provide are 4-5 A4 sheets covering the Housing Act in detail, this will act as a supporting document for your application to the UKBA (Above)