HAD & CO offer an award winning professional service in Oldham to help home owners, councils, business owners, property developers and even architects to successfully obtain planning permission. Whether you are looking for Planning Advice, Planning Drawings, Building Regulations, 3D plans, 3D animations or assistance with your entire Planning Permission Application with Oldham Council, HAD & CO Planning and Architectural Consultants are here to help with the planning process and liaise with the planning officers on your behalf and to give you the best chance possible of achieving success with your planning application.
Give us a call on: 0161 327 0421 to discuss your project or fill out the form at the bottom of the page.
Our consultants have years of experience preparing and producing planning applications, and have a good record of successful applications throughout Oldham.
Householder Planning Applications for extensions, alterations and conversions to existing homes.
Full Planning Applications for new build residential, commercial, industrial and retail developments
Change of use Planning Applications for shops, restaurants and commercial premises
Outline Planning Applications for larger schemes of all types
Planning enquiries in order to determine the possible merits of a potential Planning Application
Lawful Development Certificate
Prior Approval
Planning appeals
Permitted Development
Outline Planning
Building Regulations Applications for new build residential,commercial,industrial and retail developments
Building Control Applications for smaller residential projects such as extensions, loft conversions, garage conversions and general smaller refurbishment works
Full interior design service (Commercial)
Schematic design drawings and visuals
3D Visuals and animations
Measured building surveys/Housing Inspections
Full packages of construction drawings for building contractors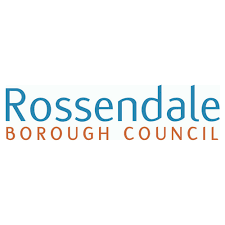 Should you wish to contact the local authority: Oldham Council, please find contact details below:



Planning
and regeneration
Contact
building control. You can
contact
us by: Phone: 0161 770 4122.
We cover the following areas in Oldham:
Delph, Diggle, Failsworth, Greenfield, Hollinwood, Lees, Moorside, New Delph, Oldamas, Oldema, Royton, Saddleworth, Shaw,
Contact us:
T: 0161 327 0421 (Mon-Fri 9 am - 5 pm)
Email: hello@hadmanchester.co.uk
Alternatively you can fill out the form below and a member of our team will get back to you :